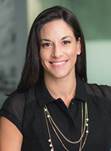 Lauren Boger
National Sales Director | Primis Mortgage
NMLS# 173846 | 1894879
Direct: 910-518-0444
Cell: 910-520-0057
1508 Military Cutoff Road Suite 350
Wilmington, NC 28405
I'm Lauren Boger, and I've been a Mortgage Consultant since early 2007. I specialize in helping first-time home buyers secure financing to purchase their first home. My team and I are committed to offering excellent service to our borrowers and referral partners. We're passionate about what we do, and we always strive for excellence. Check out my reviews on Zillow to hear what clients have said about me. If you're ready to work together, please start by calling me or applying online.
My "Clients First" approach means you'll be consistently updated at each stage of your loan. My team and I strive to go above and beyond to help you and your family during and after your home loan process. I attribute my branch's success to our honest, respectful, hardworking team that always works to ensure our clients are satisfied.
I truly care about every single client. To me, it's not just about business but about doing the right thing for all the homebuyers I work with. I enjoy the challenge of structuring a loan correctly up front or helping to save a deal that is falling apart. My team and I are efficient and effective at communicating throughout the loan process with all parties involved in the transaction, and this has earned us a stellar reputation and raving reviews. We work with a lot of first time home buyers and take the time to educate them on the mortgage process-we often review credit with our borrowers to help them understand what items to work on so they may improve their scores to get pre-approved at a future date.
My true pride and joy come from my husband and our two children. We love living in Wilmington and enjoy giving back to our community and to those in need.